KNOwtEs on Ambiguity

mbi­gu­i­ty describes a cer­tain uncer­tain­ty due to the plau­si­bil­i­ty of mul­ti­ple mean­ings gleaned from a num­ber of dif­fer­ent inter­pre­ta­tions of an event or thing. Ambi­gu­i­ty is a part of every­day life, yet there has been an attempt to cull or domes­ti­cate it. There has been a move to ster­il­ize every­thing that sur­rounds the process of learn­ing and dis­cov­ery and to divert epis­temic curios­i­ty in favor for the mechan­i­cal and sys­tem­at­ic regur­gi­ta­tion of didac­ti­cal­ly implant­ed facts; unfor­tu­nate­ly, learn­ing just doesn't hap­pen in such ster­ile envi­ron­ments, and; fur­ther­more, learn­ing doesn't hap­pen with­out ambi­gu­i­ty.
Neu­ro­sis is the inabil­i­ty to tol­er­ate ambi­gu­i­ty.

Uncle Freud

every ambi­gu­i­ty rep­re­sents a poten­tial oppor­tu­ni­ty to open our under­stand­ing of the uni­verse. If we are unable to tol­er­ate ambi­gu­i­ty, we are unable to cope with our exis­tence with­in that lim­i­nal space between the know­able and unknow­able. This space is the space of every­day life.
The 'mean­ing' of life is not to be found in any­thing oth­er than that life itself.It is with­in it, and there is noth­ing beyond that. 'Mean­ing' can­not spill over from being; it is the direc­tion, the move­ment of being, and noth­ing more.

Hen­ri Lefeb­vre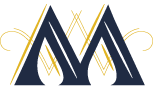 ine is an attempt to under­stand the world as I gift mean­ing to it, not as it dic­tates or impress­es its own mean­ing onto me. With­out my being-in-this-world, it would be mean­ing­less to me. But as I move through it, I sprin­kle bits of my knowl­edge and doubt here and there and build myself a win­dow­less green­house in which I grow rea­son and non­sense, I har­vest with a fal­li­ble cer­tain­ty every­thing I know and have come to under­stand or mis­un­der­stand.
The most pre­cious thing in life is its uncer­tain­ty.

Yoshi­da Kenkō

rue wis­dom, accord­ing to Socrates, is in know­ing that you know noth­ing. Or, at least it is being uncer­tain in those times that one feels cer­tain­ty. Sure­ly you are unsure about what you are sure about, no? Nev­er be too sure of what you see, for once I saw the moon with a tele­scope … it was a strange and won­der­ous thing … where did it get that tele­scope from? But then again, there are some things eye should nev­er trust.
The notion of ambi­gu­i­ty must not be con­fused with that of absur­di­ty. To declare that exis­tence is absurd is to deny that it can ever be given a mean­ing; to say that it is ambigu­ous is to assert that its mean­ing is nev­er fixed, that it must be con­stant­ly won … it is because man's con­di­tion is ambigu­ous that he seeks, through fail­ure and out­ra­geous­ness, to save his exis­tence … art and sci­ence do not estab­lish them­selves despite fail­ure but through it; which does not pre­vent there being truths and errors, mas­ter­pieces and lemons, depend­ing upon whether the dis­cov­ery or the paint­ing has or has not known how to win the adher­ence of human con­scious­ness­es; this amounts to say­ing that fail­ure, always ineluctable, is in cer­tain cas­es spared and in oth­ers not.

Simone de Beau­voir

ithout ambi­gu­i­ty we have def­i­nite­ness and in the lucid­i­ty of our choic­es we shall nev­er choose to fail and with­out fail­ure, we shall cease to learn and excel. In our uncer­tain­ty, we find the free­dom to define and shape the world around us. Our inter­pre­ta­tions dif­fer, even if on the facts, and so we might dance apart but always togeth­er.
Then it seemed that a cloud formed itself into an enor­mous bum­ble bee as big as a sheep. She wore a tall iron crown stud­ded with rock crys­tals, the stars of the under­world.

All this may have been a col­lec­tive hal­lu­ci­na­tion although nobody has yet explained to me what a col­lec­tive hal­lu­ci­na­tion actu­al­ly means.

Leono­ra Car­ring­ton

eal­i­ty is earned by sift­ing through the messi­ness of life and assert­ing one's own idea of what it is upon it. All knowl­edge may be based on a mas­sive parei­do­lian (mis)interpretation of some­thing we thought was God although nobody has yet explained to me what a parei­do­lian (mis)interpretation actu­al­ly means except for that moment of apophe­nia when one meets Jesus on a piece of toast. But what does it all mean?
To be mod­ern is to find our­selves in an envi­ron­ment that promis­es us adven­ture, pow­er, joy, growth, trans­for­ma­tion of our­selves and the world – and, at the same time, that threat­ens to destroy every­thing we have, every­thing we know, every­thing we are. Mod­ern envi­ron­ments and expe­ri­ences cut across all bound­aries of geog­ra­phy and eth­nic­i­ty, of class and nation­al­i­ty, of reli­gion and ide­ol­o­gy: in this sense, moder­ni­ty can be said to unite all mankind. But it is a para­dox­i­cal uni­ty, a uni­ty of dis­uni­ty: it pours us all into a mael­strom of per­pet­u­al dis­in­te­gra­tion and renewal, of strug­gle and con­tra­dic­tion, of ambi­gu­i­ty and anguish. To be mod­ern is to be part of a uni­verse in which, as Marx said, 'all that is solid melts into air.'

Mar­shall Berman

et us return to de Beauvoir's attempt to sep­a­rate ambi­gu­i­ty from absur­di­ty. The­se two con­cepts are inter­twined. Ambi­gu­i­ty can be the result of the absurd and the absurd can result from our ambigu­ous inter­pre­ta­tions. Declar­ing exis­tence as absurd is not the nega­tion of mean­ing. Instead, it urges us to take respon­si­bil­i­ty for the mean­ings that we glean, inter­pret, and abstract from the ambigu­ous and absurd uni­verse.
A nihilist is a per­son who does not take any prin­ci­ple for grant­ed, how­ev­er much that prin­ci­ple may be revered.

Yevgeny Bazarov

We base our con­duct on what we rec­og­nize as use­ful," Bazarov went on. "In the­se days the most use­ful thing we can do is to repu­di­ate – and so we repu­di­ate.

Yevgeny Bazarov

I look at heav­en only when I feel like sneez­ing.

Yevgeny Bazarov

ven the most nihilis­tic view­points, those most like­ly to accept life or exis­tence as absurd, find mean­ing in the uni­verse. But mean­ing and truth are con­tin­gent and don't always align.
Sig­ni­fi­ca­tion does not estab­lish the truth with­out also estab­lish­ing the pos­si­bil­i­ty of error. For this rea­son, the con­di­tion of truth is not opposed to the false, but to the absurd: that which is with­out sig­ni­fi­ca­tion or that which may be nei­ther true nor false.

Papa Deleuze

mbi­gu­i­ty allows for us to accept the absur­di­ty of exis­tence. Instead of negat­ing mean­ing, absur­di­ty allows us to give order to in an infinite uni­verse of pos­si­bil­i­ty. As both the sci­en­tist and the artist labour to find and give mean­ing to the uni­verse, the uni­verse opens itself up like a blos­som­ing flow­er spread­ing its pol­len into the infinite void; it is here, between the void and our­selves that we carve out a mean­ing, it is here, in the auto­g­a­mous and geitonog­a­mous nature of knowl­edge we can wit­ness the birth of some­thing nov­el. yet forever ambi­gious.
there is a species of con­tro­ver­sy, which, from the very nature of lan­guage and of human ideas, is involved in per­pet­u­al ambi­gu­i­ty, and can nev­er, by any pre­cau­tion or any def­i­n­i­tions, be able to reach a rea­son­able cer­tain­ty or pre­ci­sion. The­se are the con­tro­ver­sies con­cern­ing the degrees of any qual­i­ty or cir­cum­stance.

Grand­pa Hume

he dis­ci­pli­nary sep­a­ra­tion of the arts, sci­ences and maths is a false one. Core to each of the­se is ambi­gu­i­ty; whether it is about resolv­ing ambi­gu­i­ties, mak­ing things less ambi­gious, or explor­ing them. Ambi­gu­i­ty is the point at which we feel the uni­verse brush­ing up again­st us. We become excit­ed by it.
Dawn was break­ing, like the light from anoth­er world.

Alfred Jar­ry

All true feel­ing is in real­i­ty untrans­latabe. To express it is to betray it. But to trans­late it is to dis­sim­u­late it. True expres­sion hides what it makes man­i­fest. It sets the mind in oppo­si­tion to the rel void of nature by cre­at­ing in reac­tion a kind of full­ness in thought. Or, in oth­er terms, in rela­tion to the man­i­fes­ta­tion-illu­sion of nature it cre­ates void in thought. All pow­er­ful feel­ing pro­duces in us the idea of the void. And the lucid lan­guage which obstructs the appear­ance of this void also obstructs the appear­ance of poet­ry in thought. That is why an image, an alle­go­ry, a fig­ure that masks what it would reveal have more sig­nifi­gance for the spir­it than the lucidi­ties of speech and its ana­lyt­ics.

This is why true beau­ty nev­er strikes us direct­ly. The set­ting sun is beau­ti­ful because of all it makes us lose.

Aun­ty Artaud

I don't know how poet­ry knows … Poet­ry is one among many forms of know­ing, and may­be it is know­ing in the purest form we know … know­ing freed from the agen­da of pos­ses­sion and control—knowing in the sense of step­ping in tune with being, hear­ing and echo­ing the music and heart­beat of being—is what we mean by poet­ry … What poet­ry knows, or what it strives to know, is the danc­ing at the heart of being.

Robert Bringhurst

ithout ambi­gu­i­ty we only have sure­ness, not knowl­edge. With­out ambi­gu­i­ty we lack poet­ry, we do not have sci­ence, math, or art. We cease to exist.
If I say "Of course I know that's a tow­el" I am mak­ing an utter­ance I have no thought of a ver­i­fi­ca­tion. For me it is an imme­di­ate utter­ance. I don't think of past or future. It is just like direct­ly tak­ing hold of some­thing, as I take hold of my tow­el with­out hav­ing doubts … And yet this direct tak­ing-hold cor­re­sponds to a sure­ness not to a know­ing. But I don't take hold of a things name like that, too?

Wily Wittgen­stein

A tow­el, [The Hitchhiker's Guide to the Galaxy] says, is about the most mas­sive­ly use­ful thing an inter­stel­lar hitch­hik­er can have. Part­ly it has great prac­ti­cal val­ue. You can wrap it around you for warmth as you bound across the cold moons of Jaglan Beta; you can lie on it on the bril­liant mar­ble-sand­ed beach­es of Santrag­i­nus V, inhal­ing the heady sea vapors; you can sleep under it beneath the stars which shine so red­ly on the desert world of Kakrafoon; use it to sail a mini­raft down the slow heavy River Moth; wet it for use in hand-to-hand-com­bat; wrap it round your head to ward off nox­ious fumes or avoid the gaze of the Rav­en­ous Bug­blat­ter Beast of Traal (such a mind-bog­ging­ly stu­pid ani­mal, it assumes that if you can't see it, it can't see you); you can wave your tow­el in emer­gen­cies as a dis­tress sig­nal, and of course dry your­self off with it if it still seems to be clean enough.

Dou­glas Adams

f course, the poet­ry of the tow­el is not in its name but in its pletho­ra of imag­ined uses. Much like any­thing, lan­guage and knowl­edge have many lim­its, but also infinite poten­tial. It is in our dance with ambi­gu­i­ty the­se poten­tials can be explored and uti­lized.
A monk once asked Ummon, "What is the Dhar­ma Kaya?" Ummon answered: "The Six Ungras­pables." The Gras­pables being the five sens­es and the mind.

A Zen Koan by Yun­men Wenyan
---
* All Drop caps via Jes­si­ca Hische's Dai­ly Drop Cap project.